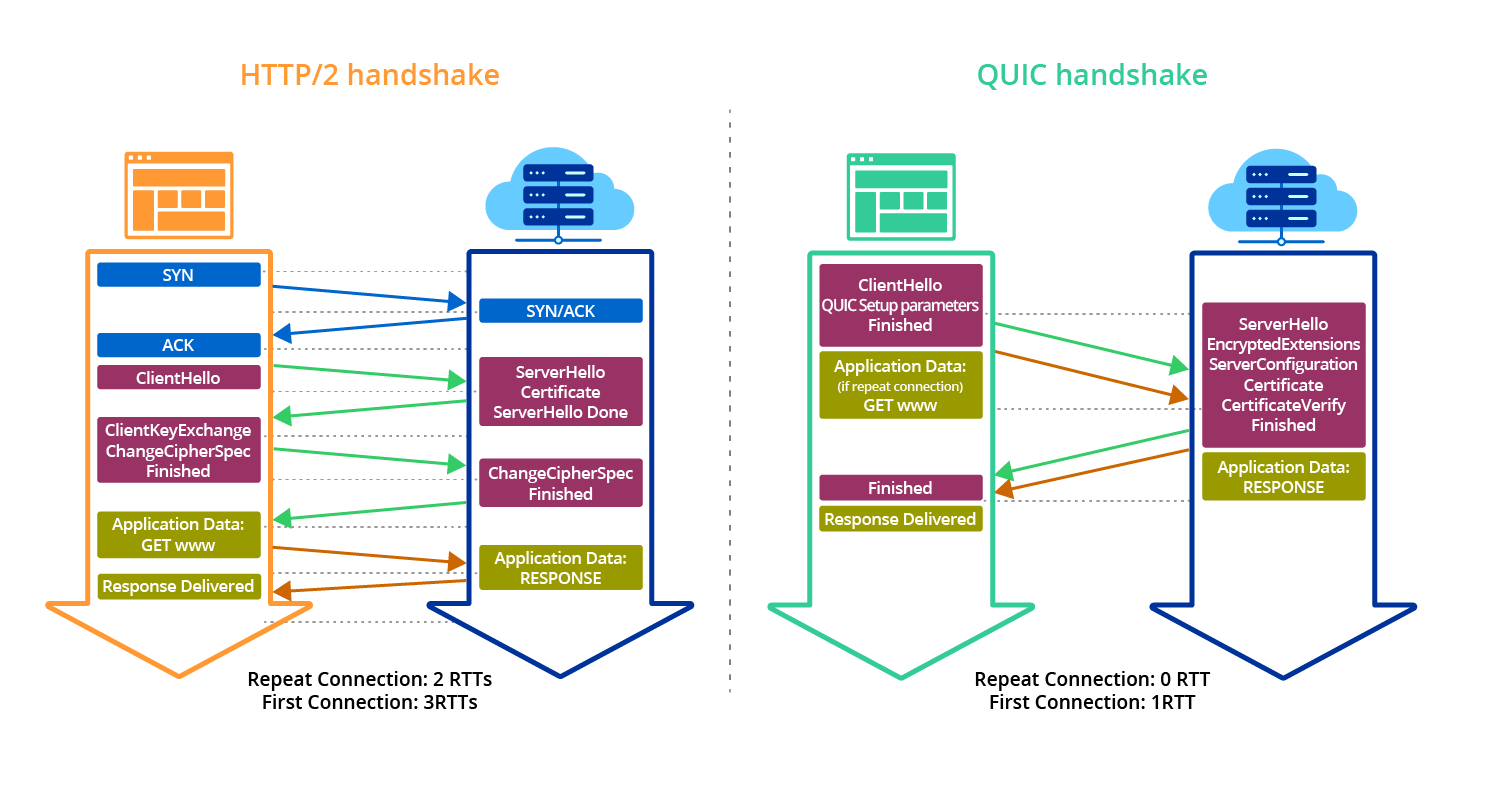 QUIC (Quick UDP Internet Connections) is a next generation internet protocol developed by and in use across most of Google's services. It improves upon HTTP/2 by reducing the time it takes to begin serving content.
By replacing TCP with UDP, and encrypting the majority of its payload, QUIC shortens the handshake process by a factor of two or three, all while maintaining data security. </end technical mumbo jumbo>
Today you can use QUIC on more than just Gmail as it is now available to all Varial Hosting customers!
To start using QUIC your website just needs to be accessed over HTTPS from a supported browser.
That's all there is to it! Enjoy faster page loading times!
QUIC is enabled by default in Google's Chrome browser and support has been recently added to the Opera browser as an optional setting.
(Please note that QUIC is not yet supported on websites that have the CloudFlare content delivery network enabled.)
Comments